MENTOR MONDAY: Want to know how to set better goals?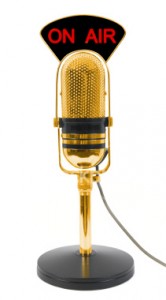 Are you one of the 3%?
.
It's been said that it takes 28 days to create a new habit. That means after those infamous new year's resolutions have been made, if we can just maintain those resolutions for the first fours weeks, we'll be off and running on the road to success.  Right?
In theory, that's correct.  In reality, New Year's Resolutions are largely a waste of time.  Why? Because they are emotional promises with little commitment.
Listen in to this discussion with members of the Sage Leaders community as Sylva Leduc (of Sage Leaders inc.) talks about the 3% and how to increase success through creating SMART goals and a powerful plan of action.

This SAGE podcast is 54 minutes
Let's make 2010 your Best Year Yet.