MENTOR MONDAY: Executive Onboarding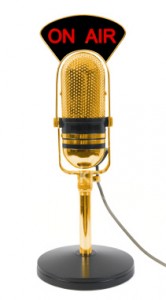 This was another great call with many thought provoking questions asked by the people who joined us this month. Thanks to everyone for our discussion of Executive Onboarding and the Top Ten ways you can help new leaders be successful.
This podcast is app. 55 minutes in length
If you like this type of learning then register for Mentor Monday (click on link) and you'll receive advance invitations to all our free calls.

.
Additional Resources
During the call Sylva Leduc mentioned a recently published article and two book summaries for you to download and read at any time. Below the article/summaries are several onboarding & leadership books which you may also find beneficial.
Strategies for Successful Onboarding: Derailment or Success?
Article in Leading Age Magazine, January/February 2011
The First 90 Days: Building A Wining Team When You Come Onboard
(Book Summary of The First 90 Days)
The 20 Bad Habits Leaders Should Stop Doing Now
(Book Summary of What Got You Here Won't Get You There)
Onboarding Books Recommended by Sage Leaders & Sylva Leduc
The First 90 Days: Critical Success Strategies for New Leaders at All Levels, by Michael Watkins
Your Next Move, by Michael Watkins
The New Leader's 100-Day Action Plan, by George Bradt
Onboarding: How to Get Your New Employee Up To Speed in Half the Time, by George Bradt
You're In Charge — Now What? The 8-Point Plan, by Thomas Neff and James Citrin
What Got You Here Won't Get You There, by Marshall Goldsmith
Developing the Leader Within You, by John C. Maxwell