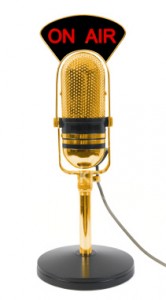 This was another great call with many thought provoking questions asked by the people who joined us this month. Thanks to everyone for our discussion of Executive Onboarding and the Top Ten ways you can help new leaders be successful.
This podcast is app. 55 minutes in length
If you like this type of learning then register for Mentor Monday (click on link) and you'll receive advance invitations to all our free calls.

.
Additional Resources
During the call Sylva Leduc mentioned a recently published article and two book summaries for you to download and read at any time. Below the article/summaries are several onboarding & leadership books which you may also find beneficial.
Strategies for Successful Onboarding: Derailment or Success?
Article in Leading Age Magazine, January/February 2011
The First 90 Days: Building A Wining Team When You Come Onboard
(Book Summary of The First 90 Days)
The 20 Bad Habits Leaders Should Stop Doing Now
(Book Summary of What Got You Here Won't Get You There)
Onboarding Books Recommended by Sage Leaders & Sylva Leduc
The First 90 Days: Critical Success Strategies for New Leaders at All Levels, by Michael Watkins
Your Next Move, by Michael Watkins
The New Leader's 100-Day Action Plan, by George Bradt
Onboarding: How to Get Your New Employee Up To Speed in Half the Time, by George Bradt
You're In Charge — Now What? The 8-Point Plan, by Thomas Neff and James Citrin
What Got You Here Won't Get You There, by Marshall Goldsmith
Developing the Leader Within You, by John C. Maxwell
I recently watched a video on leadership, accountability and learning. The leaders I coach have told me that they really enjoyed it, so I decided to share it here.

Cheers,
Sylva Leduc
The Leadership Strategist
www.SageLeaders.com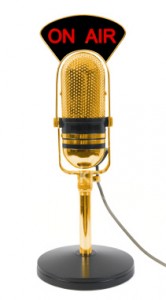 January is off to a great start with many people joining us for this month's Mentor Monday call to discuss goal setting. Have you set your own goals for 2011?
Length of this podcast: 31 minutes
.
.

During the call Sylva mentioned the book by Jinny Ditzler, called Your Best Year Yet. You can find the book at Amazon. .
You can also download our short, one page summary of the Best Year Yet questions. BYY-10 Questions
.
Are you registered for Mentor Monday? If you are, then you'll receive an automatic reminder to join us on the fourth Monday of each month. If you are not registered,  then register here
Happy New Year!
Sylva Leduc
Executive Coach
Sage Leaders Inc.

Ken Blanchard, renowned author of Leadership and the One Minute Manager, talks about how to both create and share your leadership point of view.
Cheers,
Sylva Leduc
Leadership Strategist & Executive Coach
The rules have changed and we cannot return to business-as-usual. So, where do innovative business leaders find the tools, processes and passion to survive and thrive in this evolved business environment?
Once in a while, I send out a notice to my contacts when I hear about, or am associated with, a program I truly believe will help the business owners in my network…
My savvy associate Margaret Jacoby, is spearheading a Leadership Power Groups (LPG) seminar and consulting series starting in September. She's working together with key sponsors like the Small Business Development Center. The program involves 10, monthly, three-hour seminars, with follow-up consulting sessions. Specific topics geared to mid-size businesses, will clue us in about how to do business in this crazy new environment. Really, if you look at how we need to do business now, it's totally different, and it's evolving as you read this.
I'm involved as one of the LPG presenters and will be sharing information on the leader's role in the new reality. I am also eager to hear insights from all the other presenters Margaret has lined up.
Twitter: twitter.com/LeadershipPower
Facebook: facebook.com/pages/Phoenix-AZ/Leadership-Power-Groups/284979179742
SBDC: http://www.azsbdc.net/workshop.aspx?ekey=10300115
MJ Management Solutions, Inc.'s Leadership Power Groups are designed to teach business owners how to play by the new rules, and run a successful business beyond 2010, without sacrificing passion and values. The 10-month workshop and consulting series, sponsored by the Small Business Development Center (SBDC), starts in September 2010.
Attendees will receive down-to-earth, immediate action steps to move mid-sized businesses forward. They also will gain the know-how to manage people more wisely, serve customers more effectively, and improve processes to fit the new reality.
The sessions are limited to only 12, hand-selected businesses. Starting Sept. 8, 2010, leaders from each of these organizations will participate in a three-hour monthly session for 10 months. Each in-depth session shared with the 12 business teams will cover a leading-edge business topic, such as leadership, leveraging talent and social capital, social media strategy, and financing and forecasting. The sessions are individualized and include one-on-one, follow-up consulting with industry experts.
The 10 sessions will be held on the second Wednesday of each month, from 4 to 7 pm., at the Maricopa Community College Small Business Development Center, 2400 Central Avenue, Suite 104, Phoenix, AZ 85004.
For more information contact: Margaret Jacoby, MJ Management Solutions, Inc., 480-924-6101, margaret@mjms.net, www.mjms.net.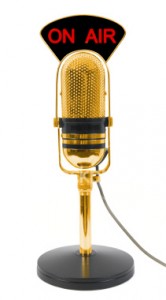 Listen in as we talk about employee engagement and the simple actions leaders can take.
This podcast is 31 minutes long.
If you are not already registered to join us on the fourth Monday of each month, then register here
Daniel Goleman, well known for his work on Emotional Intelligence, has turned his attention towards it's greater application in leadership. In this 10 minute video from Harvard Business Review, Goleman talks about Social Intelligence, a big breakthrough in neuroscience.
Sometimes the video takes a while to load and it's well worth the wait.
Goleman's five step process to enhancing social intelligence:
Decide whether you are motivated to enhance your social intelligence
Get feedback from others through a 360 assessment
Identify your strengths, weaknesses and what you want to focus upon
Create a learning agreement with yourself
For the next few months pay attention to your actions
These are very similar to the steps which I outlined in Roadmap to Success and similar to the executive coaching we offer to organizations. The biggest differences are that we also recommend before-and-after 360 assessments, along with a mid-point check in.  After all, without ongoing input, a leader may think he/she is making positive change but is in fact  just doing "more of the same."  The extra input makes a huge difference in helping a good leader to become a great leader.
Expect the Best,
Sylva Leduc
On August 23rd we will be offering our eighth teleconference of the year.  This month, the focus is on employee engagement.  Actually, it's on employee RE-engagement.
Why re-engagement?
Because we are hearing from too many people that their manager/leader is taking them for granted.  You may even have heard it yourself in the "You're lucky you have a job" rhetoric.  But as the economy improves (yes, it will improve) those same employees who do not feel appreciated will be quitting as soon as they have a chance.
So don't take your most valuable asset for granted.  Join us on the call.  Even if you can't join live, we'll send you the link with the recording.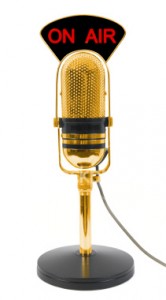 Zappos, the highly successful online retailer, is celebrating its 10th year anniversary. In June, Sylva Leduc and Robert Rican went on a private tour of the Zappos headquarters in Henderson, Nevada.  Listen in as Sylva talks about their tour of this amazing company.
This podcast is 35 minutes long.
.
Zappos is built on 10 core values:
Deliver WOW through Service
Embrace and Drive Change
Create Fun and A Little Weirdness
Be Adventurous, Creative, and Open-Minded
Pursue Growth and Learning
Build Open and Honest Relationships With Communication
Build a Positive Team and Family Spirit
Do More With Less
Be Passionate and Determined
Be Humble
At Sage Leaders, we focus on employee retention and leadership development. One way to increase employee retention is to make sure you have the right employees in the first place.   At Zappos, they pay people to quit.  That's right!  At the end of the first four weeks of training, they will pay a new employee $2,000 to quit. That strategy has been remarkably successful in weeding out the people who do not fit the culture.  As a result, their employee retention rates are very high.
During the live call for Mentor Monday, someone asked what Zappos does with all of their returns. We asked the same question during the tour!  We are pleased to let you know that they have a sister site called www.6pm.com which offers significantly discounted items.
Take the Zappos Tour Yourself

Next time you are in Las Vegas, be sure to set aside some time to go on a Zappos tour. Their corporate headquarters is in Henderson, less than 30 minutes away from the Las Vegas Strip.  Register for a tour at  Zappos Insights.

Can't wait til then? Want to know more now?  Watch this video:

In November 2009, Zappos was acquired by Amazon.  Read the Inc Magazine article in which Tony Hsieh discussed why he sold the company to Amazon and how he plans to ensure the Zappos culture remains intact. We'll be watching over the next few years to see how Zappos and Amazon evolve.
What are your thoughts about creating a culture where people come first?
Cheers,
Sylva
PS: Did you enjoy this podcast? You are invited to join us for our live Mentor Monday calls,
click here to learn more.
This month on MENTOR MONDAY, we addressed "The Art & Science of 360 Feedback" and how leaders can benefit from receiving candid feedback from others.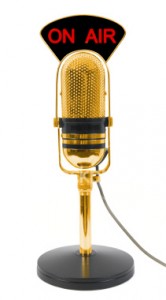 Listen to this call as Sylva Leduc, the Managing Partner of Sage Leaders, shares information from her 20 years of coaching leaders & executives using 360 assessments.
She also talked about many of the different 360 degree instruments, as well as, how to conduct feedback interviews.
After listening to this 30 minute podcast,
register for the free career assessment
offered by Sage Leaders Inc.