I recently worked with a group of emerging leaders and as part of the program everyone completed an assessment to learn more about their communication style. At Sage Leaders, we've used assessments since the mid-90s to help leaders more fully understand both themselves and the people who work for them.
Listen to this podcast as we discuss some of the different self-assessments, the best ways to use them and how to avoid misusing assessments. At the end of the podcast you'll also learn how to complete an assessment free of charge.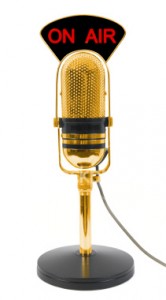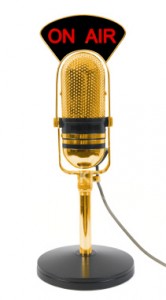 This month, for Mentor Monday, we discussed the top 6 mistakes made by people who are in a new management (or leadership) position and how to avoid those errors. Sylva also reviewed several books on leadership which are particularly helpful for new and emerging leaders.
This call was not recorded and since it was very popular we will repeat it again soon.
Are you registered for Mentor Monday? If you are, then you'll receive an automatic reminder to join us on the fourth Monday of each month. If you are not registered,  then learn more & register here
Remember Bobby McFerrin, the singer/songwriter of Don't Worry, Be Happy? I found the following video from the World Science Festival in which he showed the universality of the Pentatonic Scale. It's an elegant demonstration of how our brains work.
Enjoy!
Sylva
This month we explored motivation, how it contributes to employee satisfaction and the direct impact that leaders have on motivation.
This is such an important topic. When we conduct 360 feedback assessments in organizations, employees tell us just what it is their leaders do that is most motivating.  They also tell us what demotivates them the most. After all, a demotivated employee is more likely to quit the company. And we all know the costs of employee turnover.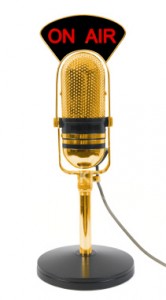 Listen to this 30 minute podcast as Sylva Leduc talks about employee retention, employee satisfaction and motivation.  She also talks about the new book by Daniel Pink, called Drive!
.
___
During this Mentor Monday call we also discussed Daniel Pink's new book on motivation.  It's appropriately called Drive! Below is the video from his recent 20 minute TED Talk.
Be sure you are registered for Mentor Monday.
Each month, Sylva Leduc discusses the latest in leadership ideas, effective communication, employee retention strategies, management challenges, etc. An informative series with practical application—each mentor call has at least one leadership tip you can use immediately!
Offered on the fourth Monday each month, our leadership mentor calls take place at 12:00 EST / 11:00 CST / 10:00 MST / 9:00 PST. Even if you can't attend live, as a registered member you will receive the MP3 recording.
REGISTER HERE for MENTOR MONDAY
Have you heard about the new book by Daniel Pink, called Drive?
I finally have proof that what motivates us is not how we are rewarded in business and in the world of work. Since I began coaching (which is more years ago than I want to mention), I've been telling managers and leaders that it's not about the money.  Well let me qualify that statement.  If people are underpaid they are not happy (who would be?). But, if they are adequately compensated then money may not be an effective motivator.  Now I have Daniel Pink to thank for providing the evidence.
His book gets a thumbs up from me.
If you have 20 minutes, then watch as Daniel Pink talks about motivators at a recent TED Talk.
<SCRIPT charset="utf-8″ type="text/javascript" src="http://ws.amazon.com/widgets/q?ServiceVersion=20070822&MarketPlace=US&ID=V20070822/US/sagel-20/8005/b8b87a73-bc25-4928-b10c-f0c71ca7da8e"> </SCRIPT> <NOSCRIPT><A HREF="http://ws.amazon.com/widgets/q?ServiceVersion=20070822&MarketPlace=US&ID=V20070822%2FUS%2Fsagel-20%2F8005%2Fb8b87a73-bc25-4928-b10c-f0c71ca7da8e&Operation=NoScript">Amazon.com Widgets</A></NOSCRIPT>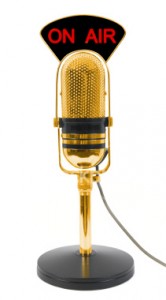 Are you one of the 3%?
.
It's been said that it takes 28 days to create a new habit. That means after those infamous new year's resolutions have been made, if we can just maintain those resolutions for the first fours weeks, we'll be off and running on the road to success.  Right?
In theory, that's correct.  In reality, New Year's Resolutions are largely a waste of time.  Why? Because they are emotional promises with little commitment.
Listen in to this discussion with members of the Sage Leaders community as Sylva Leduc (of Sage Leaders inc.) talks about the 3% and how to increase success through creating SMART goals and a powerful plan of action.

This SAGE podcast is 54 minutes
Let's make 2010 your Best Year Yet.

As you probably know, sometimes a large percentage of donations made for relief efforts are eaten up (and often wasted) in administrative costs.
We've been searching for an honorable non-profit which would pass through most, and hopefully all, of the donation dollars.
We are delighted to let you know that Unicef absorbing all the administrative costs o help the people in Haiti.  We made our donation.  What about yours?
Donate at http://www.unicefusa.org

It's been a little over a week since those infamous New Year's Resolutions were made. Now that the glow of great intentions is wearing off, what do you really want to accomplish in 2010?
If you have not yet registered for all the 2010 resources we are giving to the members of our community, then just register at the top of the page, http://sageleaders.com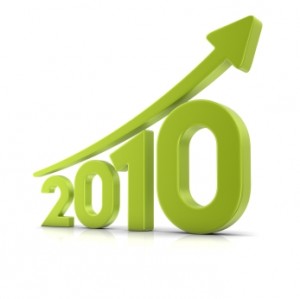 Even though it's the last day of December, that doesn't mean the holiday gifts have to stop. We received a generous offer from one of our strategic partners, i-OPT that we want to pass along.
Together we are giving away a free career assessment to everyone we know. Of course, that includes you! Register to complete the assessment by filling in the form on our Sage Leaders website. Look for the box in the top right corner (next to the light bulb). Everyone who registers will also be invited to our leadership webinars for 2010. The first webinar in January is on Goal Setting & Goal Getting.
Throughout the year, we'll discuss the issues most relevant for leaders and their leadership development. Registered members receive private invitations to attend those events.
Do you really know what contributes to your company's high performance — or are you making assumptions based on faulty logic?
It turns out that most of the data regarding why one company succeeds and another fails is rife with errors in thinking and researcher bias.
For all of the business bestsellers that proclaim to share the secret formula of successful companies and heroic CEOs, the drivers of performance in business are as elusive as ever — especially at a time when global competition and technology are evolving at unprecedented rates.