March 31, 2011 by Sylva Leduc
Filed under Uncategorized
Comments Off on What is Executive Presence? (Part 1)
Has this ever happened in your company?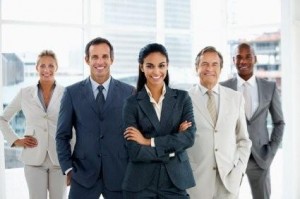 Someone is promoted to a leadership position. The person successfully competed against other qualified candidates, some of whom you know are just as experienced and smart. You ask yourself, "Why him?" … or, "Why her?"
Soon, through the rumor mill, you hear that it was a question of "Executive Presence." As often happens in judging one candidate over another, the decision came down to degrees of executive presence.
So you start doing a little research on the subject. Karl Albrecht, a prolific writer and the author of  more than a dozen books, names executive presence as one of the five pillars of social intelligence:
Presence: Often referred to as "bearing," presence incorporates a range of verbal and nonverbal patterns (one's appearance, posture, vocal quality, subtle movements)—a whole collection of signals that others process into an evaluative impression of a person.
Karl Albrecht, author of Social Intelligence: The New Science of Success (Pfeiffer, 2009)
Searching for Executive Presence
An Internet search on executive presence reveals definitions and advice on everything from dressing for success and patterns of speech to more fundamental issues of emotional and social intelligence.
The concept of presence raises serious questions for anyone with ambitions of career advancement. If, as Malcolm Gladwell suggests in his book Blink, decisions are made intuitively, what do we need to know about "executive presence"?
As it turns out, everyone's definition of the term seems to differ. But planning your career and determining your leadership development needs shouldn't be left to guesswork.
I don't know about you, but if executive presence makes a difference in getting the promotion or not getting it, I want to be sure I do everything I can to get more of it. So what is "it?"
Some conclude that executive presence has little to do with polish, poise, sophistication or even use of body language and gestures. In many cases, executives with presence are just as likely to lack these qualities.
In this day and age, executive presence comes in all shapes and sizes, including some you wouldn't normally recognize. Who would have thought, 30 years ago, that Bill Gates would command it?
Would Mark Zuckerberg, the 26-year-old founder of Facebook, have stood out as a high-potential CEO? But as one of the youngest men ever to be named Time Magazine's Person of the Year, he certainly has presence—albeit a "Gen Y" version of it.
If you want to be promoted to the VP level, or even to the C-suites, you must learn how to acquire or improve your level of executive presence. And if you're already in senior management, you must recognize your current potential and help nurture executive presence in the people you want to groom for succession.
But this may be as elusive as charisma. Everyone knows when someone's got charisma, but it's not exactly something you can pick up in business school.
I do think you can improve your executive presence by working on your strengths. I see this all the time with clients, the executives and emerging leaders we coach. In highly competitive organizations, where the high-potential candidates are all pretty smart and savvy, there are ways to manage others' perceptions to your advantage.
It may be hard to improve your presence, but that's certainly one thing an executive coach can help you do.
In our work with executives we coach several aspects of executive presence. Speech and mannerisms are only the tip of the iceberg. The rest is developing social intelligence.
Later this year I am presenting at a conference where I have been asked to speak about one of my favorite topics.  Can you guess what that topic is? If executive presence came immediately to mind, you're right!
As I prepare the materials, I'll also include more information here, so be sure to bookmark this page. And, I'll also be offering a special conference call in April.  If you are interested in attending this free call, then be sure to register for Mentor Monday.
Cheers,
Sylva Leduc
What do you think about this concept of executive presence? Can it be faked or manufactured or coached? Please leave a comment.
March 29, 2011 by Sylva Leduc
Filed under Uncategorized
Comments Off on MENTOR MONDAY: Executive Onboarding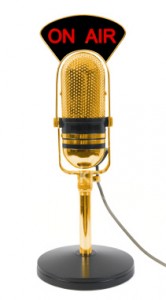 This was another great call with many thought provoking questions asked by the people who joined us this month. Thanks to everyone for our discussion of Executive Onboarding and the Top Ten ways you can help new leaders be successful.
This podcast is app. 55 minutes in length
If you like this type of learning then register for Mentor Monday (click on link) and you'll receive advance invitations to all our free calls.

.
Additional Resources
During the call Sylva Leduc mentioned a recently published article and two book summaries for you to download and read at any time. Below the article/summaries are several onboarding & leadership books which you may also find beneficial.
Strategies for Successful Onboarding: Derailment or Success?
Article in Leading Age Magazine, January/February 2011
The First 90 Days: Building A Wining Team When You Come Onboard
(Book Summary of The First 90 Days)
The 20 Bad Habits Leaders Should Stop Doing Now
(Book Summary of What Got You Here Won't Get You There)
Onboarding Books Recommended by Sage Leaders & Sylva Leduc
The First 90 Days: Critical Success Strategies for New Leaders at All Levels, by Michael Watkins
Your Next Move, by Michael Watkins
The New Leader's 100-Day Action Plan, by George Bradt
Onboarding: How to Get Your New Employee Up To Speed in Half the Time, by George Bradt
You're In Charge — Now What? The 8-Point Plan, by Thomas Neff and James Citrin
What Got You Here Won't Get You There, by Marshall Goldsmith
Developing the Leader Within You, by John C. Maxwell
December 1, 2010 by Sylva Leduc
Filed under Uncategorized
Comments Off on What's Your Leadership Point of View?
Ken Blanchard, renowned author of Leadership and the One Minute Manager, talks about how to both create and share your leadership point of view.
Cheers,
Sylva Leduc
Leadership Strategist & Executive Coach