I recently watched a video on leadership, accountability and learning. The leaders I coach have told me that they really enjoyed it, so I decided to share it here.

Cheers,
Sylva Leduc
The Leadership Strategist
www.SageLeaders.com
The rules have changed and we cannot return to business-as-usual. So, where do innovative business leaders find the tools, processes and passion to survive and thrive in this evolved business environment?
Once in a while, I send out a notice to my contacts when I hear about, or am associated with, a program I truly believe will help the business owners in my network…
My savvy associate Margaret Jacoby, is spearheading a Leadership Power Groups (LPG) seminar and consulting series starting in September. She's working together with key sponsors like the Small Business Development Center. The program involves 10, monthly, three-hour seminars, with follow-up consulting sessions. Specific topics geared to mid-size businesses, will clue us in about how to do business in this crazy new environment. Really, if you look at how we need to do business now, it's totally different, and it's evolving as you read this.
I'm involved as one of the LPG presenters and will be sharing information on the leader's role in the new reality. I am also eager to hear insights from all the other presenters Margaret has lined up.
Twitter: twitter.com/LeadershipPower
Facebook: facebook.com/pages/Phoenix-AZ/Leadership-Power-Groups/284979179742
SBDC: http://www.azsbdc.net/workshop.aspx?ekey=10300115
MJ Management Solutions, Inc.'s Leadership Power Groups are designed to teach business owners how to play by the new rules, and run a successful business beyond 2010, without sacrificing passion and values. The 10-month workshop and consulting series, sponsored by the Small Business Development Center (SBDC), starts in September 2010.
Attendees will receive down-to-earth, immediate action steps to move mid-sized businesses forward. They also will gain the know-how to manage people more wisely, serve customers more effectively, and improve processes to fit the new reality.
The sessions are limited to only 12, hand-selected businesses. Starting Sept. 8, 2010, leaders from each of these organizations will participate in a three-hour monthly session for 10 months. Each in-depth session shared with the 12 business teams will cover a leading-edge business topic, such as leadership, leveraging talent and social capital, social media strategy, and financing and forecasting. The sessions are individualized and include one-on-one, follow-up consulting with industry experts.
The 10 sessions will be held on the second Wednesday of each month, from 4 to 7 pm., at the Maricopa Community College Small Business Development Center, 2400 Central Avenue, Suite 104, Phoenix, AZ 85004.
For more information contact: Margaret Jacoby, MJ Management Solutions, Inc., 480-924-6101, margaret@mjms.net, www.mjms.net.
This month on MENTOR MONDAY, we addressed "The Art & Science of 360 Feedback" and how leaders can benefit from receiving candid feedback from others.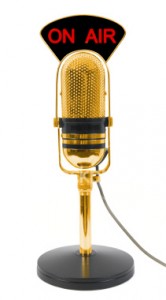 Listen to this call as Sylva Leduc, the Managing Partner of Sage Leaders, shares information from her 20 years of coaching leaders & executives using 360 assessments.
She also talked about many of the different 360 degree instruments, as well as, how to conduct feedback interviews.
After listening to this 30 minute podcast,
register for the free career assessment
offered by Sage Leaders Inc.
SAGE Leadership Strategies: 20 Ways to Be More Confident
When I work with new leaders or  involving in onboarding new employees, one of the challenges for them is to remain confident as they encounter new situations where they do not have previous experience.
Want to know some quick & practical methods to increase your own confidence?
Without further ado, here are some great ideas.  Decide which one(s) will work for you.
Earlier this week, I had a conversation with a colleague about what it's like for shy or introverted people to embark on a job search.
One word describes how those folks often feel – Terrified!
In the earlier stages of my career I could easily be described as a shy introvert. I have many first-hand experiences of how mentally challenging it was for me like to conduct a job search. It was agonizing until I learned a few tips and tricks.
Here's a quick story about the very first job I ever applied for and for which I was hired.
When I graduated from high school, I wasn't sure of my career path, so instead of heading directly to university I decided to work for a year. I thought I'd laze around for that year but my parents had other plans. They said if I wasn't going to continue my education then I'd have to get a job.
That meant I'd have to apply for jobs and go on interviews. Gulp!
I didn't know where to start, and even worse, I didn't WANT to go on interviews. I can fondly remember my very first interview. My best friend's mother worked in a small, family-operated retail store. She knew they were looking for a clerk so invited me to speak (i.e. interview) with the owner. I screwed up my courage, took my mother with me and went on the interview.
Yes!! You read that right, I took my mother along on my interview. As a Baby Boomer I've heard that only Gen Ys drag along family members to interviews. Says who?
Anyway, I digress.
Did I get the job? Yes! Was it easy for me to go through the interview? No! After the interview, there was so much adrenaline pumping through my body that when I got home I promptly threw up.
If my experience seems to be an extreme reaction to an interview, it's not. At least not for an introvert. I've coached many introverts through the years and when I share my story they always nod. We know what it's like to be an introvert and go through the agony of looking for a job.
Anyone who has completed a Myers Briggs Type Indicator knows the MBTI categorizes people as either Introverts or Extroverts. What people may not understand is that the Myers Briggs Type Indicator looks at how people process information. An extrovert thinks out loud while an introvert thinks before speaking.
However, being an introvert does not automatically mean the person is shy. There are varying degrees of introversion, from the deathly-shy introvert to the gregarious introvert. When I came out of high-school I was a very shy introvert. Now, as a gregarious introvert who speaks in front of large groups, I appear to be more of an extrovert.
Here's something else you may find surprising: Research with the Myers Briggs Type Indicator (MBTI) shows that introverts actually outnumber extroverts, 50.8% to 49.3%. And, more men (54.1%) than women (47.5%) are introverted. What that means is there are a lot of introverts who have learned how to adapt to an extroverted world.
When it comes to introverts conducting a job search, here are a few survival tips:
First, focus on your strengths. Introverts are great researchers. They more apt to find out information about a company before applying for a job or going to an interview. Take advantage of your researching skills to tailor your resume or cover letter.
Network both online and offline. Social networking sites like LinkedIn are ideal for introverts who want to spend time thinking about how to respond to questions. But, of course, you can't live online all the time and at some point you will also have to see people "live."
Introverts are also great listeners. The advantage is that when you network and meet people, you don't have to dominate conversations. Just ask questions and listen. Really listen. People will be happy to share information with you.
Prepare for interviews ahead of time. Practice by answering those interview questions, over and over and over, until you are comfortable answering a variety of questions. Initially, you can write out your answers or just think about how you would answer. Then …
Buy or borrow a Flip Video and record your answers to those practice interview questions. With a Flip you can hold the camera at arms-length and record yourself for a couple of minutes. Then play back your "interview" to watch/listen to what you are doing well and where you need to improve.
Once you've gained the confidence, ask a friend to interview you to see how you can handle other questions. And, once again, be sure to record those mock interviews on a Flip Video or camcorder.
While I could continue to list even more tips for introverts I'd rather direct you to a new job search book written by a fellow introvert, Wendy Gelberg. Wendy's book is called The Successful Introvert. Find out more about it at www.GentleJobSearch.com
Sylva Leduc, MEd, MPEC
Leadership Strategist & Executive Coach
Sage Leadership Strategies
Author, "Roadmap to Success"
Get a free copy of "Roadmap to Success" with indepth interviews of Stephen Covey, Ken Blanchard, myself and others in coaching/consulting. Visit Sage Leaders and click on the book cover. There's a nominal cost to cover S&H.
P.S. Yes, even extroverts can learn from these tips. Especially using a Flip Video to practice their interview questions.