Our Associates
Vikki G. Brock, MBA, PhD is a master-level coach and a seasoned consultant, facilitator, and trainer.  Since 1995,  Vikki has coached people worldwide to help them create success based on their definitions — not hers.
Vikki was one of the earliest Master Certified Coaches (1998) credentialed by the International Coach Federation. She is also a Certified Executive Coach (CEC) with the Worldwide Association of Business Coaches and a Certified Master Coach with CoachInc and a certified Myers-Briggs practitioner.  In 2008, Vikki completed a PhD with a focus on the history of coaching.
Vikki spent 21 years in Corporate America as manager, facilitator, trainer and consultant prior to becoming a coach. Experienced in high tech, Fortune 100 and not-for-profit business environments, she has special skills in improving the effectiveness and productivity of individuals, groups and business systems.
Her expertise spans the following areas: Executive and leadership coaching, team building, analysis of group dynamics and behavior preferences, design and management of collaborative processes, group feedback, organization transformation, culture change, and human behavior.
_______________________________________________________________________________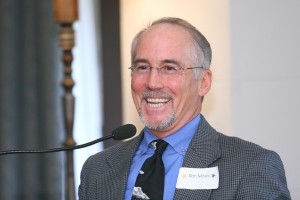 Ron Morey has more than 25 years of executive experience in the fields of business development, strategic planning, performance management and corporate education.
He is an accomplished speaker and training professional with proven skills in leadership development, performance management, team development, customer service training and business communication in a broad spectrum of industries.  His unique expertise is in the area of organizational systems enhancement with an emphasis on aligning strategic goals, self-directed work teams, business process efficiency and accurate measurement tools for proven results.
Ron has served in such key roles as Director of Training and Development for a variety of companies, including resort hotels, healthcare, national retail, and airlines.  Ron's greatest strength is his ability to help leaders and teams generate a commitment of personal accountability, trust and mutual cooperation in order to achieve profound organizational improvement.
_______________________________________________________________________________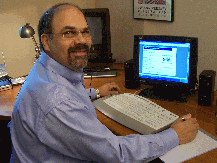 Bob Rican is a Network Engineer and Senior Project Manager.  He is both PMI and ITIL certified. For SAGE Leaders, Bob manages the business operations and all of our online/technical services.
From 2002 – 2005, Sylva & Bob were partners in Client Compass, the custom designed software for coaching.  Based on Sylva's experience in coaching, Client Compass was designed as a Client Relationship Manager for coaches to efficiently manage the operations of their business and the goal achievement of their clients.  Client Compass became the coaching world's most well-known program.
In 2005, Client Compass was acquired by John Wiley & Sons, the international publishing house. More information about the software program is at www.ClientCompass.com

Print This Page