Testimonials
"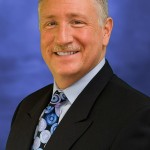 Sylva is a great example of a velvet hammer. She is so very comforting and reassuring while simultaneously being completely honest and reflecting reality. She has a way of helping clients that creates a safe place for discussing tough issues. I respect her insight as a business professional and her emotional intelligence as a powerful human. Sylva began coaching me following a serious illness and assisted me in recognizing my strengths, setting my priorities and getting back to my professional pursuits. I am very grateful for her support and encouragement."

Andrew Hottell,
AVP Strategic Initiatives,
The Hartford, Small Commercial
"Sylva needs no further recommendations. She is an amazing executive coach and professional. I pulled her out of her usual corporate world and asked her to facilitate some general public candidate debates (for 2008 & 2010 Arizona Clean Elections). From the moment I met her, I knew Sylva was the proper choice. Her reviews were outstanding and contributed immensely to the entire process. The audiences loved her articulate presence. It is an honor to work with Sylva; I hope that honor continues long into the future
."
David A. Ryder,
MBA
Managing Director
Veer Consulting, LLC www.veerconsulting.com
"Sylva has provided valuable coaching one-on-one for me and for some members of our management team. She is always helpful, goes the extra mile and has helped me to develop my own potential as a CEO. All in all, I would not hesitate to recommend her to both non-profit and for-profit companies. Sylva also generously donated a huge amount of her time to provide a professional service for Child Care Resources. This helped us identify goals, develop objectives and carry through on them with regular review of how we were performing as an agency. As a result, CCR did achieve every major milestone that we set out for ourselves."
Nina Auerbach, CEO Child Care Resources
"Sylva is thorough in understanding your needs leading to creative business solutions. Her approach to the business and industry challenges allowed Sylva to propose solutions allowing our organization to maximize its effectiveness."
Sunshine Pegues,
Sr Technical Manager
AT&T Wireless
"One of the goals of my Technical Leadership Program (TLP) is to have participants gain a deeper understanding of themselves. One phase of the TLP participants' growth is knowing how their actions & reactions are perceived by others. The MBTI assessment (that Sylva provided) was great at determining their personality type. Sylva's coaching experiences naturally came out in the discussions and made it a real learning for the participants – an education they could immediately put to use."
Jim Chismar, Director
Microsoft
"Sylva has walked the walk. She created a successful software company and sold it to one of the world's largest and most respected publishers. She understands what it takes to build an organization from the ground up, satisfying customers, managing employees, negotiating with the best and create enduring value. Like all great leaders Syl can't stop. She is putting her knowledge, experience and considerable talent to work helping other leaders optimize their operations, develop winning teams and maximizing their success. A brief conversation with Syl is all you need to understand her value to your organization. It has been my pleasure collaborating with Sylva Leduc. I encourage you to get to know her." Mike Kramer, President
tsWB Strategies, Inc.
"I worked very close with Sylva during a large re-engineering effort at our plant. She was the senior consultant advising us on all personnel issues and impacts. She was great to partner with and was very effective in helping us transition our employees through the desired transformation. She works with the highest integrity and has my highest recommendation."
Kent Oliver
Pacific Gas & Electric
"Sylva developed a leadership program for our Professional Services organization that was right on target. Not only did she develop a program that was tailored to our specific needs she also coached each leader one-on-one a few weeks after delivering the program to reinforce the concepts. We learned more about ourselves in 2 days than we had ever known in years. We worked better as a team and became more sensitive to our individual styles and development needs. Thanks, Sylva"
Cherie Sykes Plaisted, MBA, SPHR
Concur Technologies
"Sylva is one of the brightest, most engaging, and most courageous coaches I know. I've had numerous conversations with Sylva over the years about new, innovative ways to bring valuable coaching services to leaders and organizations. She's one person I can always count on to "give it everything she's got" when she commits to a project or a client. And what's she's got is substantial – business acumen, tech knowledge, coaching and assessment skills, and an accumulated wisdom that is only acquired through a wide range of life experiences. Sylva is a rare jewel in the field of leadership development and coaching." Ken Kesslin
Kesslin Associates Inc
"Sylva Leduc is the consummate professional. Among our group of very smart and very dedicated consultants, Sylva stood out as a thought leader whose advice was sought repeatedly. Her ethical standards are exemplary, and she has an innate talent for finding just the right way to guide each individual. Wonder Woman!"
Samm Jaenicke
Global Marketing Capgemini
"Sylva developed a leadership program for our Professional Services organization that was right on target. Not only did she develop a program that was tailored to our specific needs she also coached each leader one-on-one a few weeks after delivering the program to reinforce the concepts. We learned more about ourselves in 2 days than we had ever known in years. We worked better as a team and became more sensitive to our individual styles and development needs. Thanks, Sylva"
Cherie Sykes Plaisted, MBA, SPHR
Concur Technologies
"Sylva was instrumental in consulting me to implement a new contact software system from her company. She is an expert in her field, is very warm and personable, cares about delivering the results and is consistent and reliable.
Susan Klein, MCC, executive coach
"I have worked with Sylva on various projects since 2002. I was a client using her company's software: Client Compass (acquired by Wiley & Sons). Since then we have collaborated on a number of projects and I have found Syl to be generous, creative and fun to work with. She has provided me with valuable business advice and support and I look forward to our continuing professional relationship."
Roberta Hill, Partner / Owner, Ward-Green & Hill Associates Ltd.
"Sylva walks her talk and is a pure entrepreneur – I like her style, her communication abilities and her skill set. If I were shipwrecked I would want this lady in the lifeboat." Chris Barrow, Owner The Business Coaching Company
Sylva is extremely flexible as a coach and will quickly adapt to what you most need at the time. She is very encouraging and supportive, but not afraid to give honest feedback, even if it means learning something about oneself that is an opportunity to grow. She is generous with her time and resources. I definitely recommend her.
Nina Auerbach CEO, Child Care Resources Seattle, Washington
I couldn't have asked for a more rewarding coaching experience. Sylva knew when to push me, when to back off, and when to coast. She has an uncanny ability to say the right thing at the right time. On several occasions, her direct, thought-provoking questions resulted in some big "aha" moments for me. Just when I thought I had something solved, she would ask me a question that would truly take me to the next level of an issue we were discussing. Her flexibility was also an asset. Sylva is consistently exceptional, from her keen strategic insights to her amazing communication skills. She is a consummate professional and a pleasure to work with. She is a true leader and innovator in the field of executive coaching and leadership development."
Jonathan Dariyanani Attorney, San Francisco, CA
I HAVE BECOME A BECOME A BETTER BUSINESS LEADER… "I had the recent privilege to spend several months working with Sylva Leduc of Sage Leadership Strategies as a management coach. I am convinced that because of Sylva's guidance and help I have become a better business leader. My style is more collaborative and inclusive, and I am a more effective communicator. I also find that I am able to coach and advise others, including my supervisor and my colleagues, in ways that help them work more effectively in a team. As a result, I am happier and more productive in my work. And the organization for which I work is more successful. I heartily recommend Sylva and Sage Leadership Strategies."
Richard Penny
Executive Director of Development
South Seattle Community College
Sylva is excellent at looking at a particular situation and using her keen analytical skills to see both the personal and professional strategies that are needed to attain the desired goals. Her energy is intensely focused and you know she is giving you and your world her full undivided attention. When I discuss a challenge or concern with Sylva she has the ability to assist me in seeing the 360 degree viewpoint that I may have otherwise missed. Hire Sylva and be ready to attain your goals. Eileen Hannegan Author, Know Your Truth
Sylva is one of the nation's top coaches who combines absolute professionalism with energy and passion for her work with companies and individuals. Sylva has a talent for quickly sizing up an organization, its strengths and issues. She works exceptionally well with groups that are not working well together. She helps them focus on resolving the issues, not the conflicts. She helps the group develop a plan for improvement, then monitors the progress, checking at key points. She is great to work with – always professional and positive. Name Withheld by Request Seattle, Washington
We can always count on you to go the extra mile and share what you have learned and researched. You are a powerful role model for the coaching community, and I appreciate you for your generosity. Patricia Klingler, CPC Certified Professional Coach www.coachzing.com
"The leadership development I have done with Sylva over the last year has had a dramatic effect on my working relationships. I learned how to work on tough issues with my peers in an effective way. Part of this effectiveness is in knowing who I am talking to — and it's usually not the person I want them to be, but who they are.
Many of the people management issues that I faced at work were easy for me to dismiss as not important enough to address. I discovered that what I was doing was avoiding conflict and not really providing people with clear expectations and operating rules. Since I recognized this I have been able to improve communication and have healthier relationships with my peers and those I supervise.
What pleases me most about the work we all did with Sylva is that she was able to get us talking together in a meaningful way. Her facilitation taught us how to meet, talk, and make decisions about important issues, like our vision and mission. We were able to come to agreement about where we were headed as a group. Now, even though she no longer facilitates these discussions, when we meet, the lessons we learned still guide us in our working together. I'm sure in the future when we hit a bump in the road in working together we will call on Sylva to help get us back on track.
"

David H President
Bodypoint Designs www.BodyPoint.com
A THINKING PARTNER… "Working with Sylva has not only helped me clarify my own professional goals, but it has helped me to strategize according to Performance Professionals' company vision and purpose. The role of CEO is new to me. I have been transitioning from a more "academic" arena to the business world – which has required some basic MBA skills. Sylva has provided me with a platform for learning those skills on-the-job. I have needed a thinking partner – a learning partner – who is willing to reflect my truth and offer me feedback and criticism in an evolutionary way. Sylva meets me from that place. I look forward to our weekly sessions, knowing that by the end of our time together I will be clearer and more confident in my professional decisions… helping me lead Performance Professionals to success."

Shelly Loewen, MA, Learning Specialist, Founder and CEO, Performance Professionals Inc.
DEFINITELY A TALENTED AND POWERFUL COACH…
"As a fellow coach, I can recognize the talents and skills of another great coach when I see them — and you are definitely a talented and powerful coach! There are a few things that leap out when I consider the shifts I have made over the last few months in our coaching relationship.First, I have gained more confidence in my business leadership abilities. I have learned through working with you more about what I am not willing to do, and how to handle tough situations with clients with compassion and boundaries. I have also figured out how to implement administrative aspects of a coaching practice that I was going around in circles with in my head. Second, through your validation and encouragement, I have been able to see how to evolve my practice to include more of my target niche. Through brainstorming and creative discussion, I have been able to create a new business name that incorporates everything that I do. And in doing so, I had tension, stress and procrastination fly out the window! I have also learned how to use my strengths to incorporate additional tools and techniques in my coaching practice, such as the value of assessments for some clients. Last but not least, I feel that in working with you I have been empowered to find even more of my power and passion in my work. And as a bonus, I have developed a wonderful relationship with a fellow coach, which is a core value to me. Thanks for everything you do, and your commitment to my success!"
Melanie L. Strick CEO, Success Connections www.successconnections.com
~
In 2004, Sylva was nominated to Fast Company Magazine's FAST 50 for her custom designed LEADERSHIP DEVELOPMENT PROGRAM which  is called, The Talking Mirror.
Read some of the raves reviews that Fast Company received about Syl & her unique approach to leadership development.
What a powerful concept. Being one who has directly seen the mirror's reflection (through their 360 program), and improved as a leader because of it, this is a concept that will certainly grow geometrically in acceptance as time goes on.
Charlie Nichols – Paso Robles, CA
Ms. Leduc really captures the heart of executive coaching. Humanizing the workplace – creating a place where it is safe for people to be their best selves – that's what brings success to the leaders. HOORAY for her "hitting the nail on the head."
Amy Sayre, PMP – Minneapolis, MN
Here's a frontline change agent, offering and braving the truth, generating a more humane workplace, obviously from her own humility and wisdom rather than command, control, power and fear. Ben Sherman – Mercer Island WA, USA
Within the coaching industry, it is rare that you'll find someone with as much professional experience, integrity, and commitment to helping others as Sylva Leduc. As you can see in her submission, her business embodies the qualities that Fast Company promotes — innovation, service, and commitment to excellence. Eric Ryan, www.bestyearyet.com Chico, CA
I have worked with so many leaders who are desperate for coaching and mentoring, but are too afraid to ask – what a great service they provide!
Leanne Petersen – Cleveland, OH United States
I love her rounded and direct approach to leadership, the leaders' teams are lucky to have Sylva coaching their boss! Heather Johnson www.globalchi.ca Vancouver BC Canada
I have had the fortunate opportunity to work with Sylva LeDuc. Her great leadership and mentoring created an exciting new career direction and tremendous personal growth. Her honest feedback and innovative approach is inspiring and refreshing! Jacqueline Claessens – Everett, WA, USA
Sylva continues to bring the business coaching profession into its deserved light. Coaches like Sylva are true catalysts who guide leaders to effect lasting changes in their organizations for the betterment of not only the leaders, but also the entire organization. Hats off to Sylva for taking such a refreshing and honest approach to her coaching relationships. Christina Madrid – Carlsbad, CA, USA
Each of us, one at a time, is responsible to show our own values based leadership. Sylva, eloquently shows how we as Leadership Coaches can not only hold up the mirror for others but for ourselves as well. Roberta Hill, MBA AssessmentsNow.com Ottawa & Geneva
Sylva has provided our management team the motivation and tools that we need to meet our objectives. She has provided us with leadership tools and personal coaching that we needed to move to the next level. I'm not surprised she is being recognized by Fast Company. Jack Nichols – Salt Lake City, UT, USA
Sylva has a comprehensive grasp on the tangible return on strategic coaching. In a workplace begging for authenticity in partnership with productivity, her approach and insights offer a transformational pathway to results that are enduring and sustaining. I am looking forward to seeing the long term results of her valuable work…. Terry Musch Professional Development Coach San Luis Obispo, CA
Sylva is a change agent developing leaders. This article is an indication of her creativity and ability to communicate the concepts of leadership. Brett Jones – Seattle, WA, USA
It is clear to me that Ms. Leduc is an innovator in her own field and striving to make a difference to her clients and the work communities in which we conduct our daily lives. It is inspiring for me to see someone succeed in following a new vision or idea. It seems that her ideas could lead us all to think differently about the way in which we deal with our employees/employers and how we can be better people in our business and personal lives. That is refreshing. Matt McKellar, ChFC, CFP® – Bellevue, WA USA
Captures the heart of what companies of all sizes and growth should be aware of. I like her easy and friendly writing style but the impact still resonates. It captures me. Joni Blakeslee – Bellevue, WA
Insightful and direct! More communications should take place in this manner. Employees can often take more correction/criticism than their management typically thinks – if handled properly in a firm, honest and direct way. However, all is lost if management do not have genuine empathy for the employee and their circumstances, even if a justifiable reprimand is appropriate. Nigel Duncan – Salt Lake City, UT
Excellently presented. I can see the effectiveness of her concept in just these few words. No wonder she's successful. Randy M. Multack, C.P.A. – Bellevue, WA 
I love Sylva's concept of humane workplaces. We spend most of our waking hours at work, so the idea that we can make them humane and livable is a undertaking worth paying attention to! Heidi Eakins – Bothell, Wa United States
As coach I believe in socially responsible companies. Ms. Leduc shows a good example of how coaching supports business toward achieving this end, one person, one company at a time. She is contributing toward building the next generation of businesses, those who are sustainable and socially responsible. Ana Maria Irueste-Montes Ph.D, MPEC – Ventura, California, USA
This is a timely commentary on an issue that is still largely unaddressed, especially in large companies. Successfully managing "down" is one thing, but successfully managing "up" is another. Karin Brennan – San Diego, CA, USA
I have asked Sylva to help employees through some tough times – and it worked! Sylva is a terrific leadership coach and as you can see from this article, her approach to communications is the key to success. Connie P – Redmond, WA, USA
I have known Sylva for a few years now and in my personal experience, I firmly believe that Sylva is one of America's Top Executive Coaches. Her integrity, demonstrated leadership in the field of professional coaching, and cutting-edge vision is a bright, penetrating light in a darkened world. There is no one I could recommend higher than Sylva Leduc. Stephen Fairley, Business Coach Bestselling Author – Chicago, IL USA

Print This Page