Books
Books Written by Sylva Leduc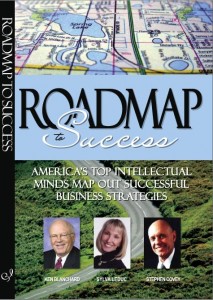 Roadmap to Success
Sylva Leduc's newest book was co-authored with Dr. Ken Blanchard, Dr. Stephen Covey and other well-known coaches and consultants.
Click here to read information about Sylva Leduc's book.
Purchase Roadmap to Success on Amazon.

.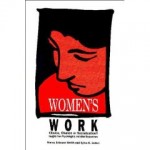 Women's Work: Choice, Chance or Socialization?
This is Sylva Leduc's first book co-authored with Dr. Nancy Johnson-Smith. They investigated the impact of studying math & science on the careers for women. Published in 1992,  their book is still used today in colleges & universities in the study of career development.
Other Recommended Readings
In 2007, when CJ Hayden was revising her best selling book, she asked Sylva to provide readers with insights about how to become more effective through automating many business processes.  Why did CJ invite Sylva to contribute to her book?  Because, when she was the President of Client Compass software, Sylva helped more than 6,000 coaches around the world run their businesses more efficiently and effectively by implementing systems and software.
Getting Started in Personal & Executive Coaching
Dr. Jeffrey Auerbach, is the best-selling author of this book and the President of  The College of Executive Coaching, the only coach training school for professionals with graduate degrees. Sylva is on the faculty at the College of Executive Coaching where she teaches students on the use of assessments in coaching.  She also mentors newer coaches. In this book, Sylva contributed a case study on coaching executives.