Has this ever happened in your company?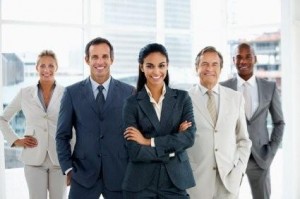 Someone is promoted to a leadership position. The person successfully competed against other qualified candidates, some of whom you know are just as experienced and smart. You ask yourself, "Why him?" … or, "Why her?"
Soon, through the rumor mill, you hear that it was a question of "Executive Presence." As often happens in judging one candidate over another, the decision came down to degrees of executive presence.
So you start doing a little research on the subject. Karl Albrecht, a prolific writer and the author of  more than a dozen books, names executive presence as one of the five pillars of social intelligence:
Presence: Often referred to as "bearing," presence incorporates a range of verbal and nonverbal patterns (one's appearance, posture, vocal quality, subtle movements)—a whole collection of signals that others process into an evaluative impression of a person.
Karl Albrecht, author of Social Intelligence: The New Science of Success (Pfeiffer, 2009)
Searching for Executive Presence
An Internet search on executive presence reveals definitions and advice on everything from dressing for success and patterns of speech to more fundamental issues of emotional and social intelligence.
The concept of presence raises serious questions for anyone with ambitions of career advancement. If, as Malcolm Gladwell suggests in his book Blink, decisions are made intuitively, what do we need to know about "executive presence"?
As it turns out, everyone's definition of the term seems to differ. But planning your career and determining your leadership development needs shouldn't be left to guesswork.
I don't know about you, but if executive presence makes a difference in getting the promotion or not getting it, I want to be sure I do everything I can to get more of it. So what is "it?"
Some conclude that executive presence has little to do with polish, poise, sophistication or even use of body language and gestures. In many cases, executives with presence are just as likely to lack these qualities.
In this day and age, executive presence comes in all shapes and sizes, including some you wouldn't normally recognize. Who would have thought, 30 years ago, that Bill Gates would command it?
Would Mark Zuckerberg, the 26-year-old founder of Facebook, have stood out as a high-potential CEO? But as one of the youngest men ever to be named Time Magazine's Person of the Year, he certainly has presence—albeit a "Gen Y" version of it.
If you want to be promoted to the VP level, or even to the C-suites, you must learn how to acquire or improve your level of executive presence. And if you're already in senior management, you must recognize your current potential and help nurture executive presence in the people you want to groom for succession.
But this may be as elusive as charisma. Everyone knows when someone's got charisma, but it's not exactly something you can pick up in business school.
I do think you can improve your executive presence by working on your strengths. I see this all the time with clients, the executives and emerging leaders we coach. In highly competitive organizations, where the high-potential candidates are all pretty smart and savvy, there are ways to manage others' perceptions to your advantage.
It may be hard to improve your presence, but that's certainly one thing an executive coach can help you do.
In our work with executives we coach several aspects of executive presence. Speech and mannerisms are only the tip of the iceberg. The rest is developing social intelligence.
Later this year I am presenting at a conference where I have been asked to speak about one of my favorite topics.  Can you guess what that topic is? If executive presence came immediately to mind, you're right!
As I prepare the materials, I'll also include more information here, so be sure to bookmark this page. And, I'll also be offering a special conference call in April.  If you are interested in attending this free call, then be sure to register for Mentor Monday.
Cheers,
Sylva Leduc
What do you think about this concept of executive presence? Can it be faked or manufactured or coached? Please leave a comment.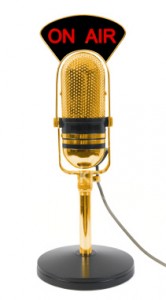 This was another great call with many thought provoking questions asked by the people who joined us this month. Thanks to everyone for our discussion of Executive Onboarding and the Top Ten ways you can help new leaders be successful.
This podcast is app. 55 minutes in length
If you like this type of learning then register for Mentor Monday (click on link) and you'll receive advance invitations to all our free calls.

.
Additional Resources
During the call Sylva Leduc mentioned a recently published article and two book summaries for you to download and read at any time. Below the article/summaries are several onboarding & leadership books which you may also find beneficial.
Strategies for Successful Onboarding: Derailment or Success?
Article in Leading Age Magazine, January/February 2011
The First 90 Days: Building A Wining Team When You Come Onboard
(Book Summary of The First 90 Days)
The 20 Bad Habits Leaders Should Stop Doing Now
(Book Summary of What Got You Here Won't Get You There)
Onboarding Books Recommended by Sage Leaders & Sylva Leduc
The First 90 Days: Critical Success Strategies for New Leaders at All Levels, by Michael Watkins
Your Next Move, by Michael Watkins
The New Leader's 100-Day Action Plan, by George Bradt
Onboarding: How to Get Your New Employee Up To Speed in Half the Time, by George Bradt
You're In Charge — Now What? The 8-Point Plan, by Thomas Neff and James Citrin
What Got You Here Won't Get You There, by Marshall Goldsmith
Developing the Leader Within You, by John C. Maxwell
I recently watched a video on leadership, accountability and learning. The leaders I coach have told me that they really enjoyed it, so I decided to share it here.

Cheers,
Sylva Leduc
The Leadership Strategist
www.SageLeaders.com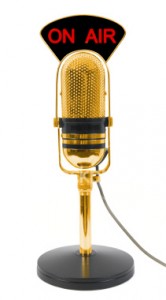 Zappos, the highly successful online retailer, is celebrating its 10th year anniversary. In June, Sylva Leduc and Robert Rican went on a private tour of the Zappos headquarters in Henderson, Nevada.  Listen in as Sylva talks about their tour of this amazing company.
This podcast is 35 minutes long.
.
Zappos is built on 10 core values:
Deliver WOW through Service
Embrace and Drive Change
Create Fun and A Little Weirdness
Be Adventurous, Creative, and Open-Minded
Pursue Growth and Learning
Build Open and Honest Relationships With Communication
Build a Positive Team and Family Spirit
Do More With Less
Be Passionate and Determined
Be Humble
At Sage Leaders, we focus on employee retention and leadership development. One way to increase employee retention is to make sure you have the right employees in the first place.   At Zappos, they pay people to quit.  That's right!  At the end of the first four weeks of training, they will pay a new employee $2,000 to quit. That strategy has been remarkably successful in weeding out the people who do not fit the culture.  As a result, their employee retention rates are very high.
During the live call for Mentor Monday, someone asked what Zappos does with all of their returns. We asked the same question during the tour!  We are pleased to let you know that they have a sister site called www.6pm.com which offers significantly discounted items.
Take the Zappos Tour Yourself

Next time you are in Las Vegas, be sure to set aside some time to go on a Zappos tour. Their corporate headquarters is in Henderson, less than 30 minutes away from the Las Vegas Strip.  Register for a tour at  Zappos Insights.

Can't wait til then? Want to know more now?  Watch this video:

In November 2009, Zappos was acquired by Amazon.  Read the Inc Magazine article in which Tony Hsieh discussed why he sold the company to Amazon and how he plans to ensure the Zappos culture remains intact. We'll be watching over the next few years to see how Zappos and Amazon evolve.
What are your thoughts about creating a culture where people come first?
Cheers,
Sylva
PS: Did you enjoy this podcast? You are invited to join us for our live Mentor Monday calls,
click here to learn more.
SAGE Leadership Strategies: 20 Ways to Be More Confident
When I work with new leaders or  involving in onboarding new employees, one of the challenges for them is to remain confident as they encounter new situations where they do not have previous experience.
Want to know some quick & practical methods to increase your own confidence?
Without further ado, here are some great ideas.  Decide which one(s) will work for you.
Earlier this week, I had a conversation with a colleague about what it's like for shy or introverted people to embark on a job search.
One word describes how those folks often feel – Terrified!
In the earlier stages of my career I could easily be described as a shy introvert. I have many first-hand experiences of how mentally challenging it was for me like to conduct a job search. It was agonizing until I learned a few tips and tricks.
Here's a quick story about the very first job I ever applied for and for which I was hired.
When I graduated from high school, I wasn't sure of my career path, so instead of heading directly to university I decided to work for a year. I thought I'd laze around for that year but my parents had other plans. They said if I wasn't going to continue my education then I'd have to get a job.
That meant I'd have to apply for jobs and go on interviews. Gulp!
I didn't know where to start, and even worse, I didn't WANT to go on interviews. I can fondly remember my very first interview. My best friend's mother worked in a small, family-operated retail store. She knew they were looking for a clerk so invited me to speak (i.e. interview) with the owner. I screwed up my courage, took my mother with me and went on the interview.
Yes!! You read that right, I took my mother along on my interview. As a Baby Boomer I've heard that only Gen Ys drag along family members to interviews. Says who?
Anyway, I digress.
Did I get the job? Yes! Was it easy for me to go through the interview? No! After the interview, there was so much adrenaline pumping through my body that when I got home I promptly threw up.
If my experience seems to be an extreme reaction to an interview, it's not. At least not for an introvert. I've coached many introverts through the years and when I share my story they always nod. We know what it's like to be an introvert and go through the agony of looking for a job.
Anyone who has completed a Myers Briggs Type Indicator knows the MBTI categorizes people as either Introverts or Extroverts. What people may not understand is that the Myers Briggs Type Indicator looks at how people process information. An extrovert thinks out loud while an introvert thinks before speaking.
However, being an introvert does not automatically mean the person is shy. There are varying degrees of introversion, from the deathly-shy introvert to the gregarious introvert. When I came out of high-school I was a very shy introvert. Now, as a gregarious introvert who speaks in front of large groups, I appear to be more of an extrovert.
Here's something else you may find surprising: Research with the Myers Briggs Type Indicator (MBTI) shows that introverts actually outnumber extroverts, 50.8% to 49.3%. And, more men (54.1%) than women (47.5%) are introverted. What that means is there are a lot of introverts who have learned how to adapt to an extroverted world.
When it comes to introverts conducting a job search, here are a few survival tips:
First, focus on your strengths. Introverts are great researchers. They more apt to find out information about a company before applying for a job or going to an interview. Take advantage of your researching skills to tailor your resume or cover letter.
Network both online and offline. Social networking sites like LinkedIn are ideal for introverts who want to spend time thinking about how to respond to questions. But, of course, you can't live online all the time and at some point you will also have to see people "live."
Introverts are also great listeners. The advantage is that when you network and meet people, you don't have to dominate conversations. Just ask questions and listen. Really listen. People will be happy to share information with you.
Prepare for interviews ahead of time. Practice by answering those interview questions, over and over and over, until you are comfortable answering a variety of questions. Initially, you can write out your answers or just think about how you would answer. Then …
Buy or borrow a Flip Video and record your answers to those practice interview questions. With a Flip you can hold the camera at arms-length and record yourself for a couple of minutes. Then play back your "interview" to watch/listen to what you are doing well and where you need to improve.
Once you've gained the confidence, ask a friend to interview you to see how you can handle other questions. And, once again, be sure to record those mock interviews on a Flip Video or camcorder.
While I could continue to list even more tips for introverts I'd rather direct you to a new job search book written by a fellow introvert, Wendy Gelberg. Wendy's book is called The Successful Introvert. Find out more about it at www.GentleJobSearch.com
Sylva Leduc, MEd, MPEC
Leadership Strategist & Executive Coach
Sage Leadership Strategies
Author, "Roadmap to Success"
Get a free copy of "Roadmap to Success" with indepth interviews of Stephen Covey, Ken Blanchard, myself and others in coaching/consulting. Visit Sage Leaders and click on the book cover. There's a nominal cost to cover S&H.
P.S. Yes, even extroverts can learn from these tips. Especially using a Flip Video to practice their interview questions.
Many years ago, Stephen Covey wrote about the 7 Habits of Highly Effective People.  That book is a classic.  Another book which has become a classic is Marshall Goldsmith's, What Got You Here Won't Get You There.
Goldsmith identified the 20 (plus one) most common pitfalls of leaders.  The following are quoted from chapter four:
Winning too much:
The need to win at all costs and in every situation.
Adding too much value:
The overwhelming desire to add our own two cents to every discussion.
Passing judgment:
The need to rate others an impose our standards on them.
Making destructive comments:
The needless sarcasms and cutting remarks that we think make us sound sharp and witty.
Starting with "No", "But" or "However":
The overuse of theses negative qualifiers which secretly say to everyone, "I'm right. You're wrong."

Telling the world how smart we are:


The need to show people we're smarter that they think we are.
Speaking when angry:
Using emotional volativity as a management tool.

Negativity

:
The need to share our negative thoughts even when we aren't asked.

Withholding information:


The refusal to share information in order to maintain an advantage over others.
Failing to give proper recognition:
The inability to praise and reward

Claiming credit we don't deserve:


The most annoying way to overestimate our contribution to any success.
Making excuses:
The need to reposition our annoying behavior as a permanent fixture so people excuse us for it.
Clinging to the past:
The need to deflect blame away from ourselves and onto events and people from our past: a subset of blaming everyone else.
Playing favorites:
Failing to see that we are treating someone unfairly.
Refusing to express regret:
The inability to take responsibility for our actions, admit we're wrong, or recognize how our actions affect others.
Not listening:
The most passive-aggressive form of disrespect for colleagues.
Failing to express gratitude:
The most basic form of bad manners.
Punishing the messenger:
The misguided need to attack the innocent who are usually only trying to help us.
Passing the buck:
The need to blame everyone but ourselves.
An excessive need to be "me":
Exalting our faults as virtues simply because they're who we are.
Goal obsession:
When we get so wrapped up in the goal that we lose sight of the mission.
Of course, recognizing one's own bad habits is a starting point.  The next vital step is to wean ourselves off the habits and replace them with more effective leadership behaviors.
I highly recommend this book.
Cheers,
Sylva Leduc
aka The Leadership Strategist
After waiting in anticipation for several months, my new book has been published and my copies arrived.  Actually, it's more than "my" book as Ken Blanchard, Stephen Covey and other executive coaches/consultants all contributed to Roadmap to Success.
View the book Roadmap to Success HERE
I am speaking at several events in Phoenix and Scottsdale this year and will be giving away copies.  If you can't wait till then, give me a call at 480-515-5511 and I'll mail one to you.
We are also creating an online program, The 5 Steps for Developing Your Leadership Roadmap and it will be free with the purchase of a book.  To get on the waiting list, just complete the form on the right (by the light bulb) you will be automatically notified when it is available.
I recently had the pleasure of listening to a local Phoenix author, Victoria Crawford, talk about her new book, titled "The Art & Practice of Trust."
Victoria was a presenter at the Phoenix chapter of the ICF — the Greater Phoenix Alliance of Coaches. Through her presentation and guided discussion, we explored why TRUST is one of the foundations of coaching. To me, the subtitle of her book, "Finding Your Way Through Uncertainty, Change & Transition" provided a central key.
When people venture into unknown territories, they are often filled with trepidation. Fear subsides when they realize they're not the first ones to go into the unknown. And, confidence builds when they discover there is a pathway to follow. The pathway Victoria described is elegant in its simplicity.
We may venture into the unknown with a coach, a friend, a mentor, or only have our self to rely upon. In any case, what we tell ourselves, and the actions we take, determines how we handle change and uncertainty.
Think about the last time you faced a new challenge. Initially, your heartbeat may have quickened while your breathing became more rapid and shallow. So, even though blood was pumping through your veins, you were starving your brain (constrictive). Not a great combination for taking effective action.
As Victoria shared from her years as a yoga instructor, when facing new situations it's vital to take some deep breaths, the kind in which you can feel your diaphragm go in and out (expansive). Only then can you begin to explore options. It's the willingness to explore options and increase your awareness that leads you to trust your decisions and take committed actions.
As I was leaving the ICF meeting (which was held at Jobing.com), I saw some walls covered with handwritten comments. Someone told me they are left by former employees, as well as, by people who visit Jobing.com. What struck me was they seemed to be like signposts or markers. Just like those telltale markers we see on hiking paths: the ribbons tied to trees which indicate others have gone before us. Instead of hurrying out the door, I paused, took a deep, full breath, read a few of those messages and then smiled.
In times when the media seems to offer nothing but bad news and dire warnings, it was good to remember others are on this path with us and that trust (in oneself) is the key to success.
Cheers,
Syl